Heat Seek Wifi sensor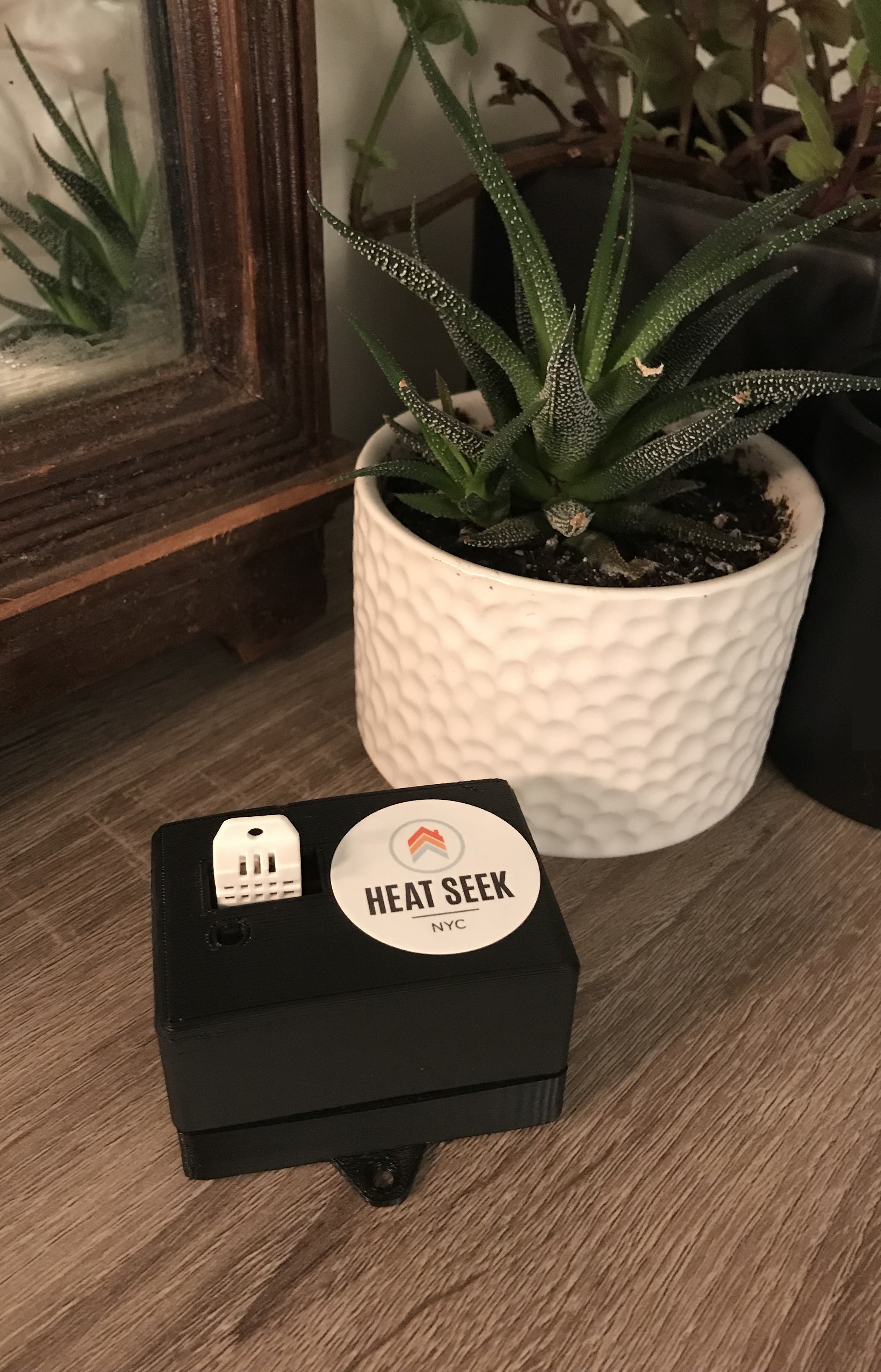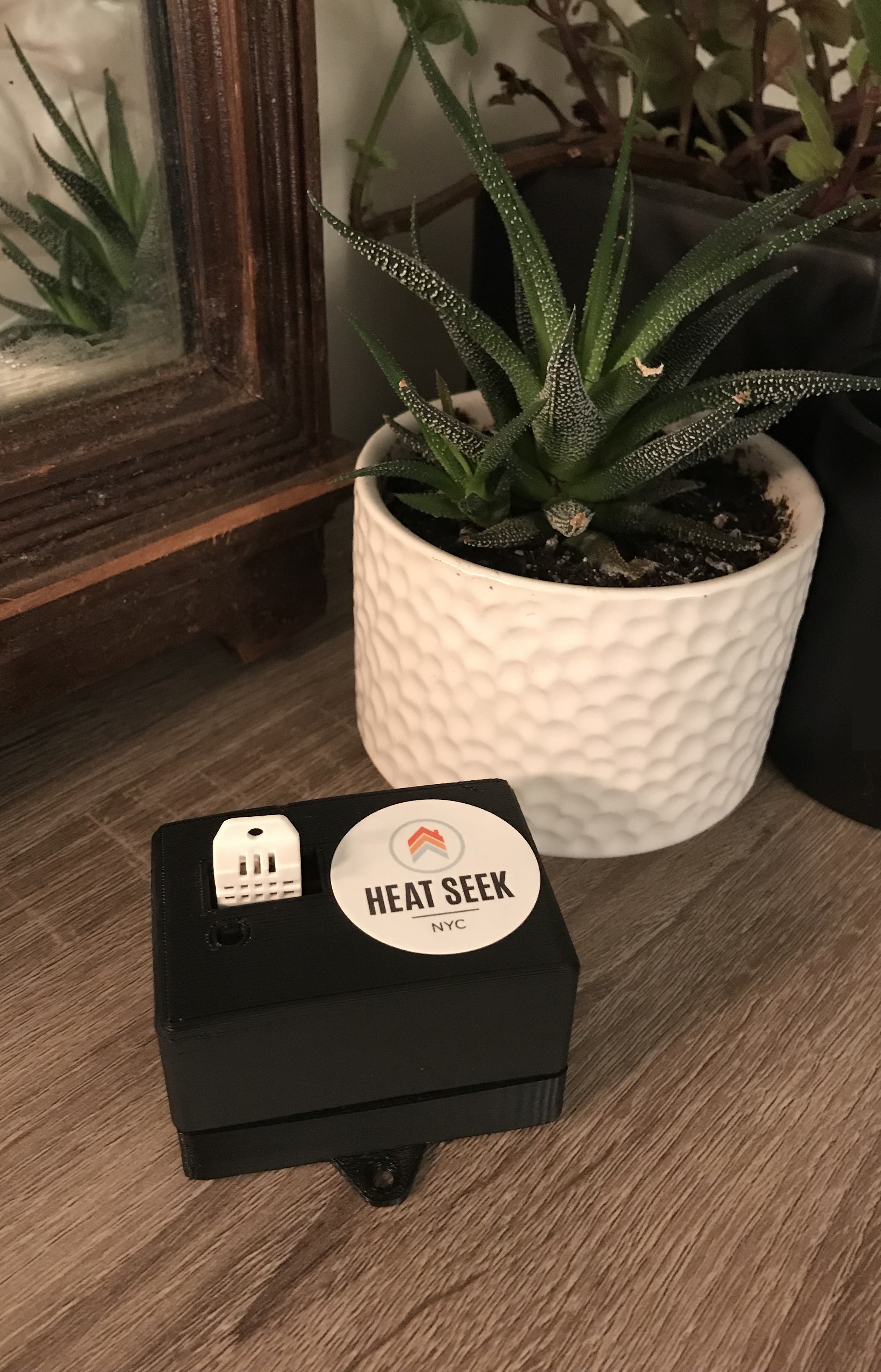 Heat Seek Wifi sensor
Real-time temperature/humidity sensor
Easy to install Heat Seek temperature/humidity sensor.
Product specifications:
Wifi enabled temperature/humidity sensor:

Temperature readings are accurate to +/- 0.5 degrees celsius
Sensor is equipped with an SD card backup - never miss a reading!

Access to Heat Seek's award winning web app, with a personal account to monitor your data

View your temperature data on a custom graph
See every hour your building is in violation of NYC Housing Code
Download heat logs
Please note: After purchasing a sensor, you will receive a separate request for your wifi SSID (network name) and password. This allows us to pre-configure your sensor to connect to your home wifi before shipping.