Board of Advisors Collection
Micah Sifry
Micah L. Sifry is a co-founder and executive editor of the Personal Democracy Forum, which covers the ways technology is changing politics (www.personaldemocracy.com). In addition to organizing the annual Personal Democracy Forum conference with his partner Andrew Rasiej, he consults on how political organizations, campaigns, non-profits and media entities can adapt to and thrive in a networked world.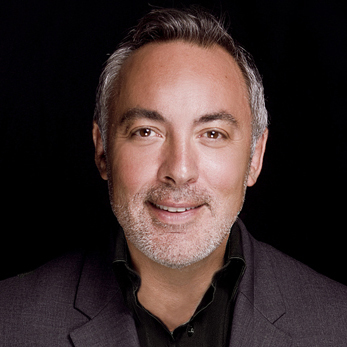 Andrew Rasiej
Andrew Rasiej is a civic and social entrepreneur, technology strategist, and Founder of Personal Democracy Media, which produces Personal Democracy Forum and other events about intersection of technology and politics. Among its offerings are TechPresident.com an award winning news outlet. He is the Founder of MOUSE.org which focuses on 21st century public education, Co-Founder of Mideastwire.com, which translates Arabic and Farsi news and opinion pieces into English, and Senior Technology Advisor to the Sunlight Foundation a Washington DC organization using technology to make government more transparent.
Matt Weinberg
Matt Weinberg is a White House appointee in the U.S. Small Business Administration, where he serves as a Special Advisor in the Office of Investment and Innovation. He works on federal programs aimed at commercializing early-stage technology and fostering entrepreneurial growth across the country. Prior to SBA, Matt worked for the New York City Economic Development Corporation where he managed NYC BigApps, NYC Venture Fellows, and other city-wide programs aimed at developing New York's technology sector.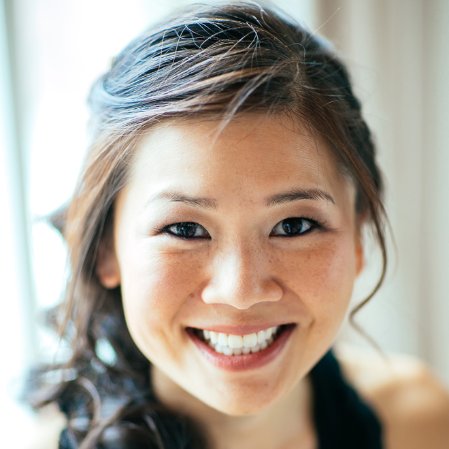 Angel Chen
Angel Chen is an urban real estate development professional with experience in successful mixed income, mixed use projects in the tri-state area through innovative partnerships, layered finance, and asset building in low-wealth communities. She achieved her Master in Urban Planning with a focus on quality housing and community development from New York University Wagner School of Public Service.
William Jeffries
William is a web developer with a passion for social justice. He's a rubyist, a yogi, and a super friendly person. He has been on the project since the beginning and is always ready to answer technical questions from any area of the project, or just about why it is such important work.
Amy Brisson
Amy Brisson is the Program Director of Research and Analytics at Enterprise Community Partners, a national nonprofit with a mission to create opportunity for low- and moderate-income people. The Enterprise Research and Analytics group helps community development practitioners make better data-driven decisions through analysis, capacity building, and tool creation. With a background in journalism and community development research, Amy specializes in creating compelling data-driven stories for a wide range of audiences. Amy has worked in a variety of newsrooms and research organizations, including the Furman Center for Real Estate and Urban Policy. As a former daily newspaper reporter, she covered the on-the-ground challenges of urban revitalization. She holds a Masters in Urban Planning from the NYU's Robert F. Wagner School of Public Service.
Michael Freedman-Schnapp
Michael Freedman-Schnapp is a Senior Associate at Forsyth Street, an advisory and asset management firm focused on affordable housing, real estate, and municipal/impact investment. He is also a Visiting Assistant Professor at the Pratt Institute's Graduate Center for Planning and the Environment where he teaches demographic and economic analysis to urban planners. He previously worked at the New York City Council for five years, most recently as the Director of the Policy & Innovation Division. In this position, he directed the expansion of Participatory Budgeting to over half of New York City, the Council's platform to combat climate change, and the drafting of landmark legislation reforming the Council's rules to make the body more democratic, effective, and transparent. Michael holds a Master of Urban Planning from NYU's Wagner School of Public Service and a B.A. in Archaeology from the University of Virginia.
Jeff Maki
Jeff Maki is the Senior Director of Innovation and Strategy at Intersection, a technology and media company committed to improving the urban experience. Jeff helps organizations working at urban scale deploy technology to improve customer experience and operational outcomes. He is especially interested in public-private partnership, responsive digital environments, the role of the arts and culture in placemaking, and new approaches to public service delivery--particularly mass transportation. Past clients include MTA/New York City Transit, NASA's Ames Research Center, The White House Office of Science and Technology Policy, The Commonwealth of Pennsylvania, The City of New York and others. Before joining Intersection, Jeff was a Director at the non-profit OpenPlans where he led a team of designers and developers consulting on transformative technology for the public sector. Prior to that, Jeff worked as a Solutions Architect at Schematic, part of the WPP Group, and was the co-founder of a design and technology startup focused on spatial data infrastructure for community-driven neighborhood development. He was also a research fellow in the Art and Design departments at Carnegie Mellon University. Jeff received his Master of Information Systems Management degree from the H.J. Heinz III College of Public Policy and Management.
Kyle Kimball
Kyle Kimball is the Vice President of Government Relations at Con Edison, where he combines his interests in energy infrastructure and government affairs. Formerly the president of the New York City Economic Development Corporation (EDC), he first joined EDC in 2008, was appointed president by then Mayor Michael Bloomberg in 2013, and later reappointed by Mayor Bill de Blasio. During his tenure, he oversaw major capital projects ranging from the upgrading of city infrastructure to the building of new housing. Prior to EDC, Kyle was a vice president at Goldman Sachs and at J.P. Morgan Chase & Co. He graduated from Harvard University where he majored in government and earned his master's degree at Harvard's Kennedy School of Government.